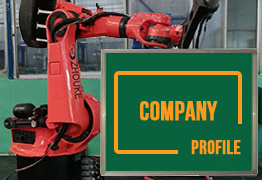 Nonferrous metal casting
Tel: 0086-0531-88396308
0086 133 3515 1886
E-mail: Jennifer.yang @sd-nmcc.com
Headquarters address: Ji'nan, Shandong, China. Route ten
No. 17923 Shandong University Qianfo Hill Campus.
Factory address: Zhangqiu District, Ji'nan, Shandong, China.
National economic and Technological Deve-lopment Zone
---
Jinan Nonferrous Metal Casting Co., Ltd of Shandong University,a scientific and technological professional production enterprise, originated from Shandong University. The company is a provincial "High-Tech Enterprise" : GR202137000709. The company is a provincial "Specialized Special New" enterprise. The company has independent legal personality, and has independent import and export rights, Customs Registration Code 3701961928.
The company was founded on July 7,1992, with floor area of 21600.00square meters and building area of 12200.00 square meters.
Currently the company has 126 employees,of which 19 are engineers and technicians,3 are part-time professors and associate professors.

The company has three branches:
Nonferrous Metal Casting Branch-specializing in the production of Aluminum Alloy Parts, and with the existing production capacity of 1200 tons per year.
Intelligent Industrial Robot Development and Manufacture Branch- Specializing in researching & developing and manufacturing of robots which are used for casting pouring, casting chipping and parts renovating.
Professional Equipment Manufacture Branch - specializing in the research, development and manufacture of Aluminum Alloy Refining (Degassing and Deslagging) Equipment,as well as Aluminum Alloy Low-pressure Casting Machine and Quenching Furnace.
The company has obtained the AD2000 Merkblatt W0 certification issued by
Technische Überwachungsvereine (TÜV), ISO 9001:2015 quality management system certification , ISO14001:2015 environmental management system certification , and ISO 45001:2018 occupational health and safety management system certification.
The company gained two patent for invention, Twenty-six patents for utility model , and one patent for industrial design.
Since its establishment, the company has relied on Shandong University in technology to give full play to its knowledge and economic advantages, adhering to the character of sincerity and gentleness of Confucianism and the spirit of pioneering and enterprising, always following the "scientific and rigorous" work principle and constantly pursuing the remarkable goal of "high quality and efficiency ". The company treats users with sincerity, and makes a lot of friends, with the customers spreading in Germany, France, Italy, the United Kingdom, Spain; the United States , Canada ; Japan , India , Singapore and other countries. And the cooperation with the world's top 500 enterprises Siemens has been 21 years since 2003.
Sincere cooperation build the bridge to success. The company would like to work together with colleagues at domestic and abroad to create a brilliant future!